Misconception Leads to Financial Indigestion
No one likes that uncomfortable feeling you get when something is hard to digest. Here are seven myths about disability insurance that make us queasy. They're sure to have the same effect on you.
"The odds of experiencing a disability during my working years are low."

64% of wage earners believe they have a 2% chance or less of being disabled for three months or more during their working career1. The actual odds for a worker entering the workforce today are about 25%2

Most of your clients probably think this way: "I'm white collar. The odds are with me. If something happens to me, my friends and family will kick in and help. Or I can use my retirement savings or take out a home equity loan. Or I can work longer, curtail my lifestyle, or downsize. And anyway, the insurer probably won't even end up paying me unless it's really bad." (see table below)

But most of those clients probably do have life insurance. And a 30-year old today is four times as likely to become disabled than to die before age 65. The odds they'll win the lottery: 1 in 259 million.

"Of course I have life insurance. But I'm too young to worry about disability income insurance."

Most people understand the need for life insurance. Yet, the truth is, a long-term disability can be just as financially devastating to a household as a death. After all, income is the foundation to the lifestyle your clients have created. If that income abruptly stopped, how would they maintain their household, cover expenses, or continue to plan for their future? Could their savings alone sustain their family for a period of months, or even years?

"I'll get disability insurance in a few years. I'm in perfect health right now."

No matter how young and healthy your clients are, they're still vulnerable to disability -- whether through an accidental injury or an unexpected illness. Once they're unable to work, it's usually too late to get the protection they need. Consider the table below, which identifies several policyholders on claim -- some rather young. If they had waited "a few years," they would have found themselves with no coverage when their disabilities occurred. Instead, they had the coverage they needed when they needed it.

"Why should I pay all that money for something I'll never use?"

Disabilities can and do happen. In 2012 one insurance company alone (Guardian) paid more than $254.5 million in disability income benefits. Examples of some of these claims are shown in the table below. When you consider the facts about disability, it's easier to understand just how vulnerable we are:

"I could get by financially if I were disabled for a lengthy amount of time."

67% of employees cite income as one of the most important things in their lives. But only 28% identified it as something important enough to protect. Just 43% report they have some type of income protection4.

So … where will the money come from?

"Someone else will pay the bills."

Namely, Workers' Compensation or Social Security. 95% of disability claims from illnesses and accidents are not work-related and, therefore, not covered by workers' compensation. Nearly 2/3 of Social Security Disability Insurance (SSDI) claims were denied in 2012. 93% of those that were approved paid out less than $2,000 per month. And it's usually a lengthy process to get approved; someone has to pay the bills during that lag.

"I understand disability insurance."

Given the fact that most people underestimate their chances of becoming disabled, it's hard to believe they fully understand DI.

"I'm covered at work." The majority of Americans don't even have the chance to get DI through their employer:

And when they do, it's usually woefully incomplete. The gap, as we call it: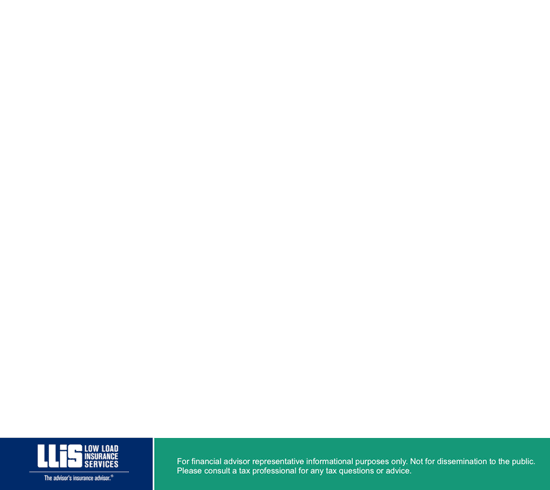 Ask your clients to think about becoming disabled in a different way: If you're dead, there are no costs associated with your life. But if you're alive and not earning a living, you and your family will still need to eat and have a place to live; and they may have to care for you for years or decades if you are disabled.
To truly understand disability insurance, it helps to think of it as income replacement insurance, since that's what it's designed to do. And, like most types of insurance, each person can custom design coverage that fits their needs, their lifestyle, their occupation, and their budget.
Take the Council for Disability Awareness Disability Awareness Quiz. Have your clients take it. In this case, accurate information is the best medicine. It may make the thought of parting with the premium easier to swallow.
1. Source for footnote: Council for Disability Awareness, Disability Divide Consumer Disability Awareness Study, 2010.
2.Source for footnote: U.S. Social Security Administration, Fact Sheet February 7, 2013
3.Source: Council for Disability Awareness 2013 Long-Term Disability Claims Review)
4.Source: 2014 Council for Disability Awareness survey
Products available through LLIS
Term Life Insurance | Low-Load Universal Life (Individual & Survivorship) | No Lapse Guaranteed Univeral Life (Individual & Survivorship) | Long Term Care Insurance | Disability Insurance | Critical Care Insurance | Low-Load Variable Annuity | Immediate and Fixed Annuities | Low-Load Variable Universal Life | Hybrid Life/LTCi | Hybrid Annuity/LTCi
(Not all products available in all states)
For a list of current providers, visit the Advisor Tools section of our website and click on
"Insurance Companies We Work With".
2907 W. Bay to Bay Blvd. | Suite 102 | Tampa, FL 33629-1706 | Toll Free: 877-254-4429
Local: 813-902-0002 | Fax: 813-902-0007 | www.LLIS.com
Home | About Us | Quote Request
Copyright 2015 Low Load Insurance Services, Inc. Contents may not be copied, reproduced or redistributed without prior written permission of Low Load Insurance Services or its affiliates.