The Disability Disconnect
What are the chances any of your clients won't be able to work for even a short time at some point in their lives? Pretty good, actually. They might have a baby or sprain an ankle or have surgery after tearing a knee ligament. Do they have enough savings to be out of work for three months or longer?
Time is money. Being out of work for more than three months can be devastating to a person's financial situation. Can your clients pay their bills without an income?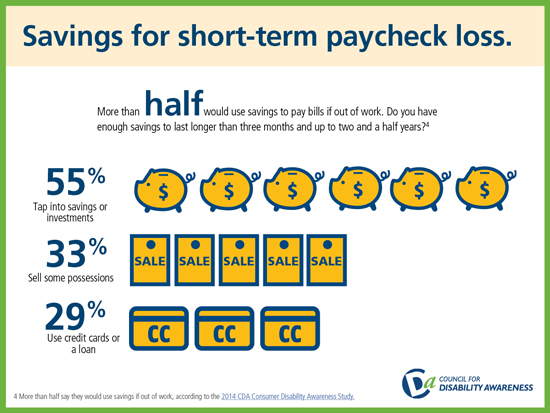 Weighing the odds. The chance of missing work for three months or more is far higher than most of us realize. Weekend warriors have accidents. Cars crash. Bones break. Backs hurt … badly. People go through chemo. Ligaments are easily torn. All of these—and more—can keep your clients out of work longer than they expect.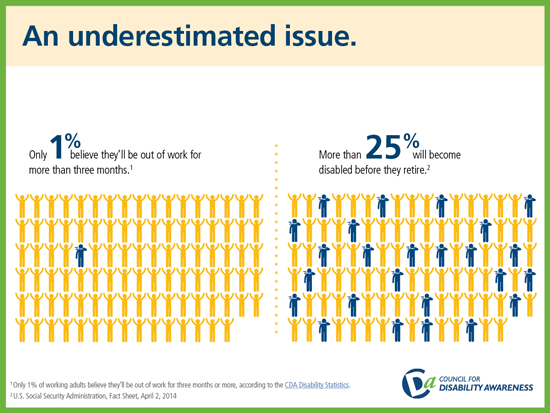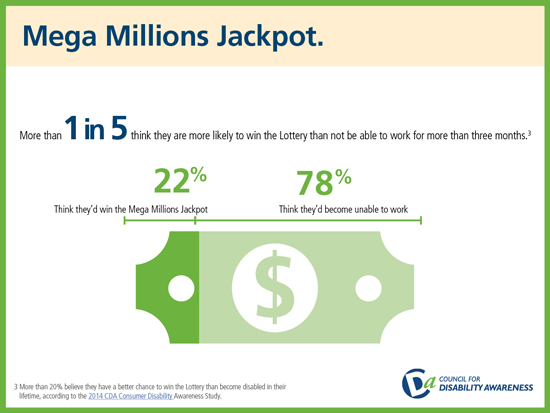 A disability lasting 2.6 years translates to 135 weekly paychecks missed.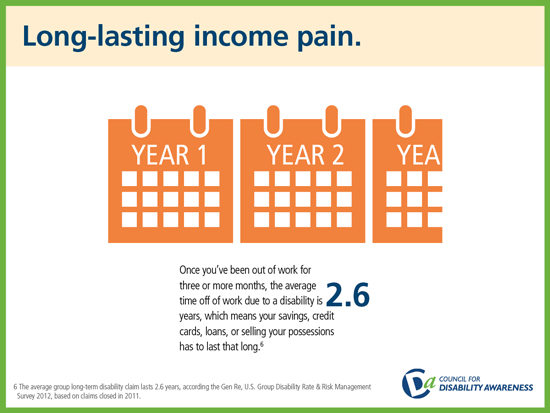 At the average wage of $21.72 an hour, that's enough money to buy 6 compact cars. Imagine what your clients could buy with their salaries!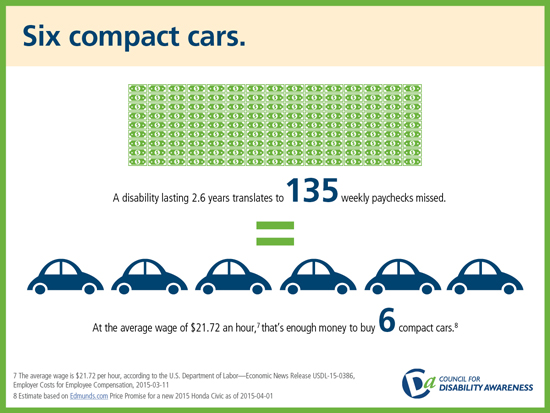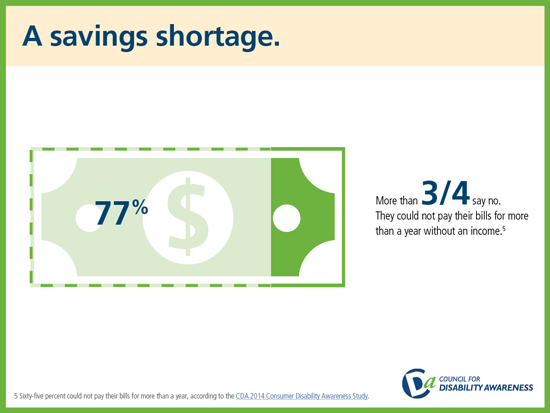 Causes for concern. Many of us underestimate our risks because we don't truly understand what "disability" means.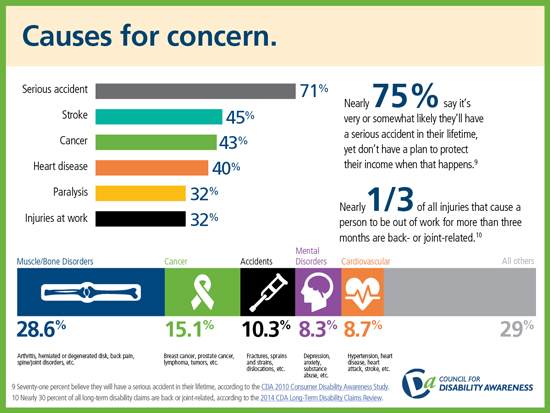 Women's bundled risks. Because of child-birth and increased risk of heart disease, women are at the biggest risk to be out of work for more than three months. A long-term illness, injury, or accident is more likely to happen for women.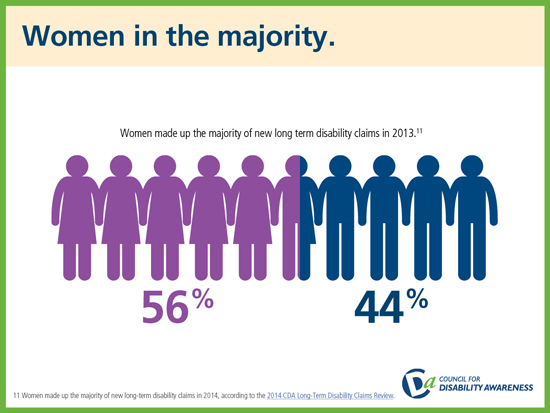 Maternity leave is considered a disability, and can be covered by short-term disability insurance.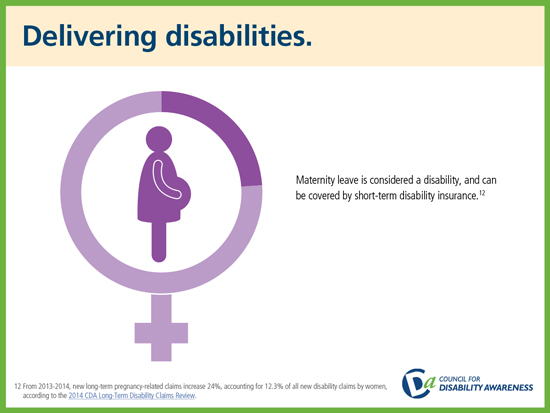 No time to waste. Your life can change in an instant. Sometimes we can plan for life-changing events and other times it's out of our control.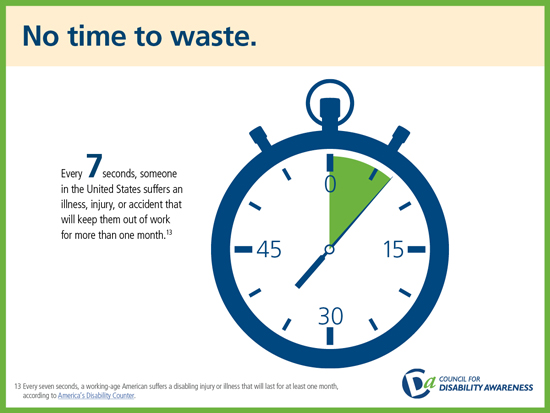 Visit https://llis.com/advisors/advisor-tools to learn how to protect your clients' income in the event of an injury, illness, or accident.