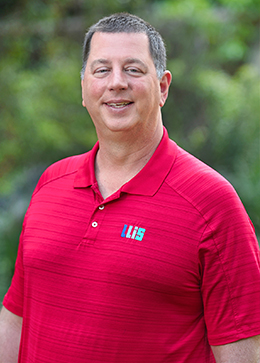 Jerry Skapyak
Advisor Services: Annuity/Hybrid Specialist
Words to Live By: "Treat others as you wish to be treated."
No two are ever the same. That's what Jerry likes most about his job … and about the beer he brews at home. As his history teacher used to tease him: "It's only boring until you learn something about it. Knowledge makes things interesting." For Jerry, it's learning about our advisors, clients and their individual insurance needs, and the different brewing recipes.
When Jerry moved his family to Tampa from Louisville, he learned other things too: loving sunny days in the family's pool and nighttime movies on the wall from his floating chair; and the game of cornhole (he's our resident professional; well he competes, so we'll call him a pro).
*Securities offered through Capital Investment Group, Inc., a Registered Broker/Dealer, and member FINRA and SIPC. 100 East Six Forks Road, Ste. 200, Raleigh, NC 27609. (919) 831-2370. LLIS is Independent of Capital Investment Group, Inc. Check the background of this investment professional on FINRA's BrokerCheck. Click here for Form CRS.
In the Words of an Advisor: "The work you've done has added a lot of value to my firm and I'm very appreciative of it."