She's here! Weighing in at a whopping 6,000+ hours of coding. Length: 2+ years in the making. And she was born because advisors wanted this kind of access to client information.
ALLiS is a relationship management system that gives you access to your clients' policy information (the advisor section) 24/7/365. ALLiS is an extension of the individual service you're used to from teamLLIS, and will streamline your clients' insurance application process, provide you dashboard views of all clients and detailed screens of individual clients, allow for secure transmission and storage of files, and give your clients the same type of views and access to their own information. ALLiS is LLIS's newest high touch, high tech initiative in their commitment to provide advisors and their clients with the best possible service and experience.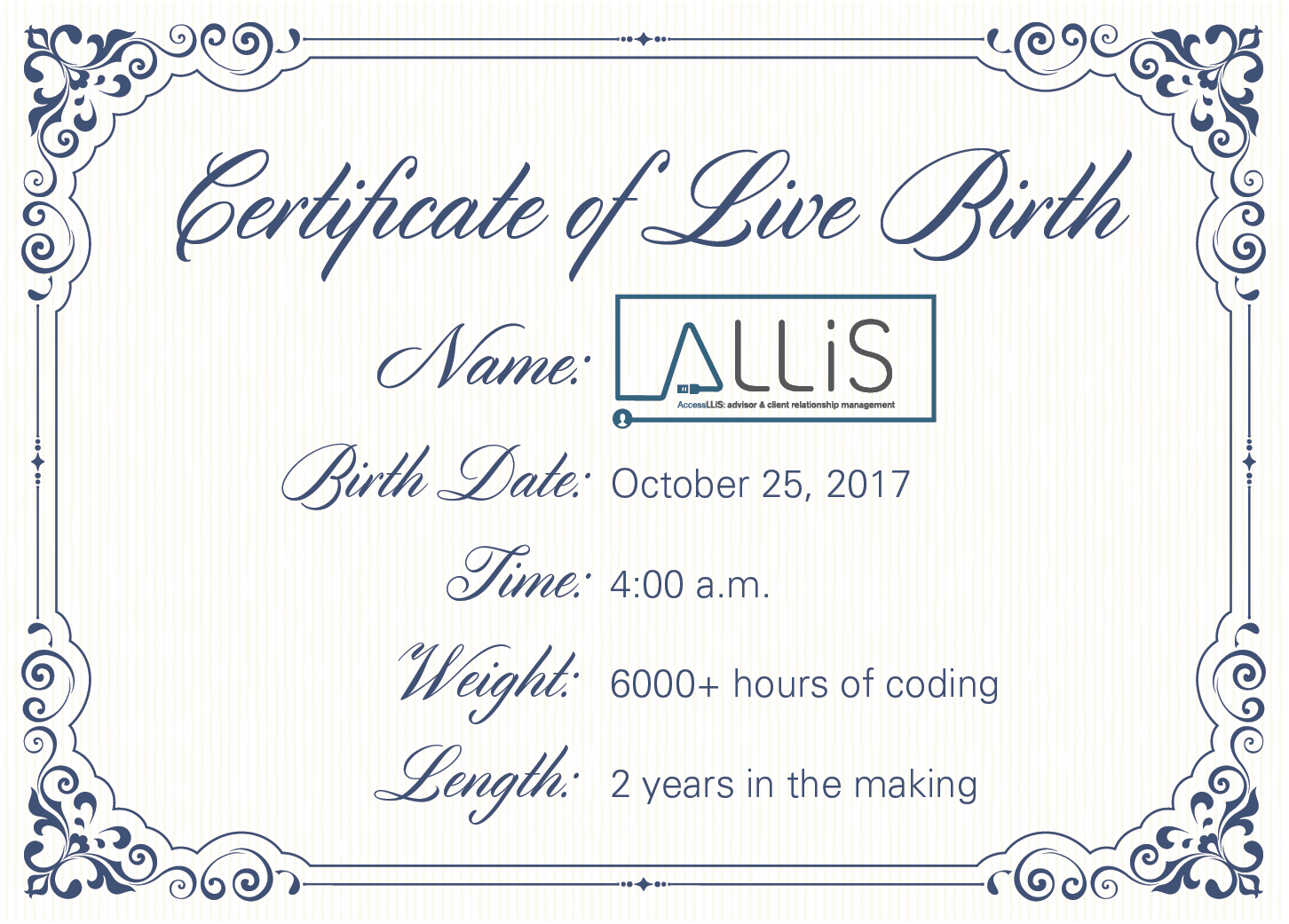 What will ALLiS do for all types of users?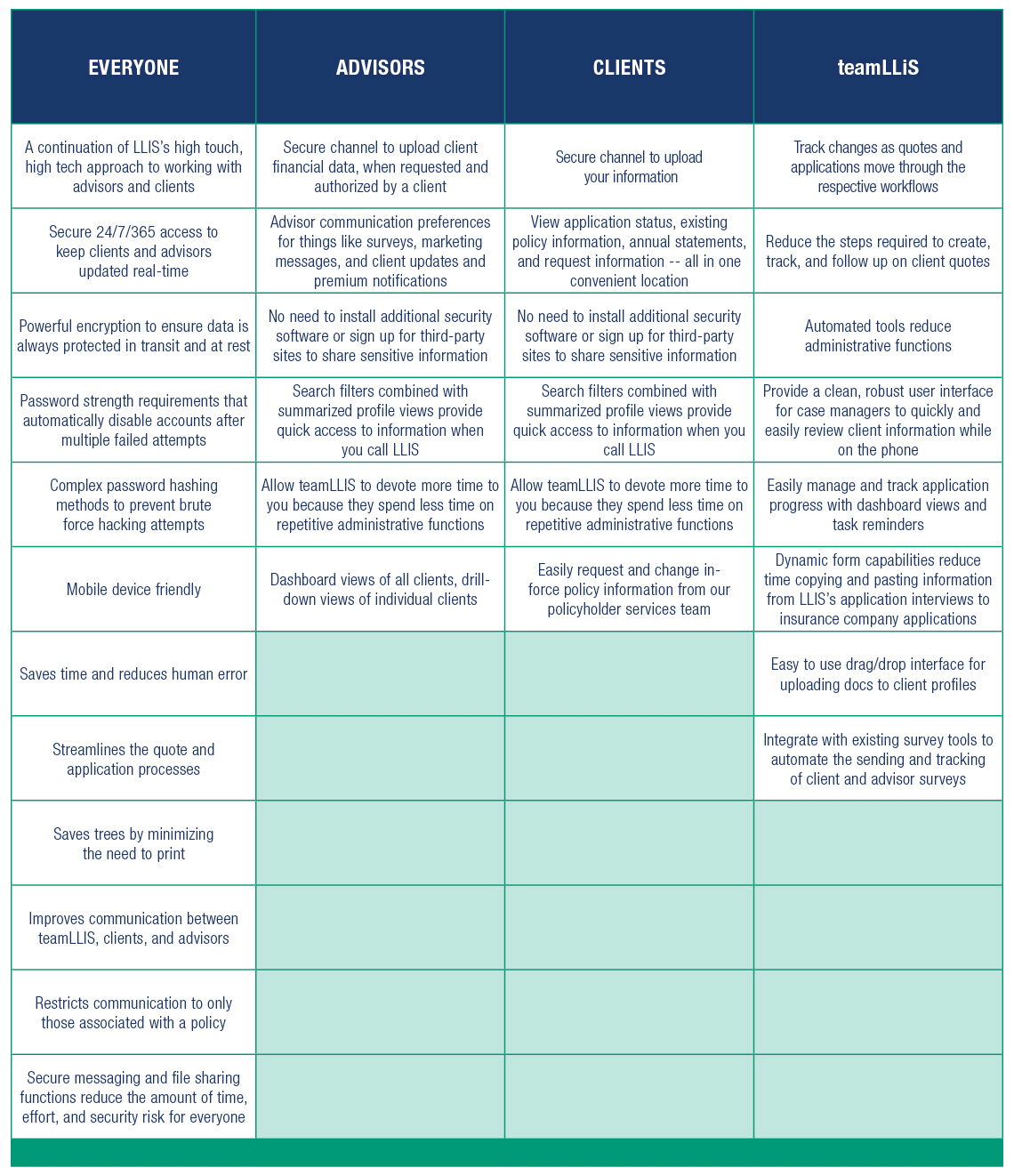 A few advisors have been beta testing ALLiS. Here are some of their comments: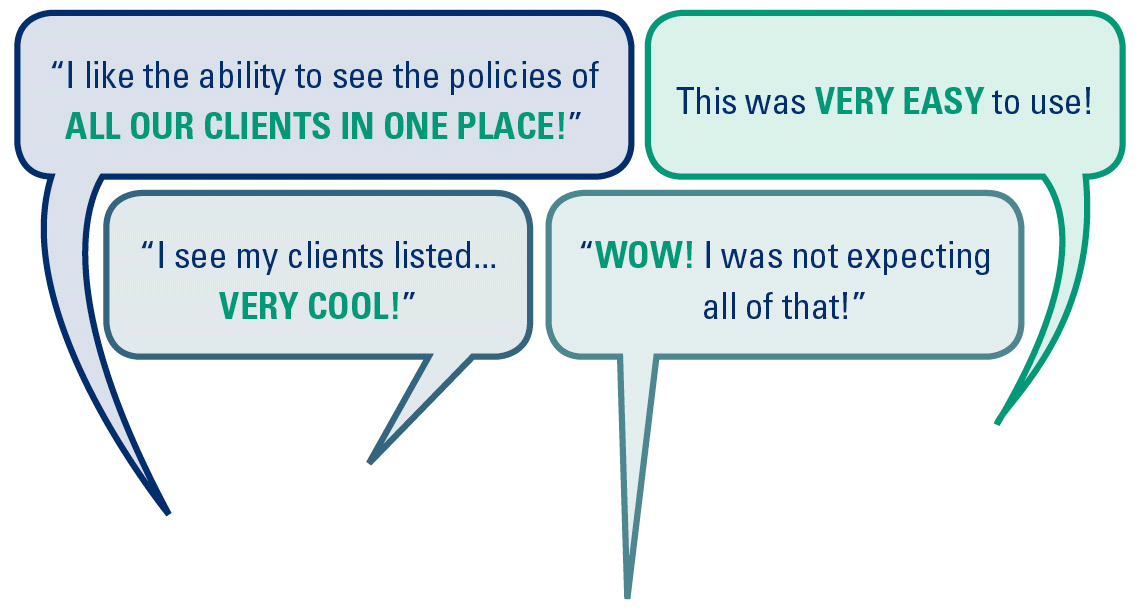 You can meet ALLiS and get your relationship started here. She's looking forward to assisting teamLLIS work smart with you